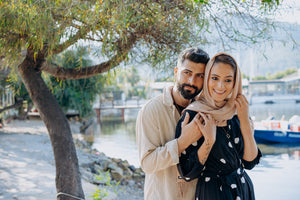 Best Male Fertility Supplements in Pakistan
Fertility issues can bring both emotional and financial trauma to sufferers. Fertility issues are very common nowadays. Although all the cases of infertility could not be resolved via diet and lifestyle modifications. Regular intake of multivitamins and hormonal medication plays a crucial role in your journey.
What is Male Fertility?
Male fertility is related to continuous sperm production by the testicles, effective to fertilize an egg. Although, the ability for erection and ejaculation of the semen is also essential for sperm transfer and egg fertilization.
What is Male Infertility?
Male infertility is an inability of a man to bring about pregnancy with his partner, after a year of regular, unprotected intercourse. About 8-12 % of infertility cases affect reproductive-aged couples, worldwide. While men are solely subject to about 20-30 % of infertility-related issues.
What are the Causes of Male Infertility?
Varicocele (swelling of the veins that drain the testicle)

Ejaculation issues

Infection

Tumors

Defects of tubules that transport sperm

Antibodies that attack sperm

Undescended testicles

Hormone imbalances

Dietary deficiency

Environmental factors
What are the essential nutrients for male fertility?
There are certain nutritional supplements that prove to be very beneficial to improve male fertility. Antioxidants can remarkably increase pregnancy and birth rates, and also enhanced sperm motility in males.
Vitamin C and Vitamin E:
Vitamins C and E are potent antioxidants. They protect the body's cells from damage caused by oxidative stress and free radicals. Vitamin C is among the most abundant antioxidants in the semen of fertile men. It is essential to maintain a healthy sperm by shielding the sperm's DNA from free radical damage.
Vitamin E is involved in the protection of the sperm's cell membrane from damage. Vitamin E improves sperm motility (movement). Vitamin C works to regenerate vitamin E; thus, these two may work simultaneously to improve sperm function. Vitamin C has positive effects on male fertility as it increases sperm motility, count, and morphology. 
Vitamin D:
Vitamin D has multiple beneficial roles in the body. These include:
Regulates the immune system

 Improves muscular function

 Protects from a variety of health conditions. 

Crucial for male reproduction and androgen (testosterone) status. 

Improves sperm motility
Selenium:
Selenium functions as an antioxidant. Selenium supplements are beneficial to increasing sperm motility, and a combo of selenium and vitamin E has been shown to reduce damage from free radicals. It can devastatingly improve sperm motility in infertile men.
L-Carnitine:
 It is an amino acid derivative in the body that helps to transport fat so it can be metabolized and utilized for energy. L-carnitine is an effective antioxidant. L-carnitine's major function is to provide energy for sperm and hence increase sperm motility.
Zinc:
It is an essential mineral that plays a vital role in sperm production, motility, and testosterone metabolism. Zn supplements can increase sperm count, motility, and testosterone levels in males.
Folic Acid:
Folic Acid is essential for DNA synthesis. Low levels of folic acid in the body have been linked with a lower sperm count and reduced sperm motility. A combination of zinc and folic acid can remarkably increase 75% of total normal sperm count in sub-fertile men.
Choosing the Best Fertility Supplement For Males:
You can go through a number of products on the Internet and elsewhere that ensure to promotion of male fertility. However, you can blindly trust Ginnastic Nutrition. if you have valid concerns regarding its purity and content authenticity. Ginnastic Nutrition is a certified nutritional supplement brand where your health comes first. The fertility booster products of Ginnastic Nutrition are mentioned below:
1. Vdox:
Vdox is a supplement to boost testosterone levels and ultimately enhance men's power specifically formulated to deal with the problems associated with low libido and erectile dysfunction. It improves the libido and ensures happy sexual life for men. V-Dox can increase sperm count and motility in men suffering from oligozoospermia i.e., low sperm count.
Key Benefits:
Enhances libido

Improves sexual well-being

Treats erectile dysfunction
2. Fertika:
Fertika is a testosterone booster for men. It is composed of herbal ingredients that help to increase libido in both males and females. This dietary supplement is a powerful testosterone booster for men.
Key Benefits:
Increases libido in both men and women

Treats erectile dysfunction

Enhances male fertility

Boosts blood flow
3. Ultra power and strength stack:
A combo of  Whey protein, Ome-3, Vdox, Peanut butter, and HSN is introduced by Ginnastic Nutrition as the best weight gainer supplement.
Key Benefits:
Provides muscular strength 

Treats erectile dysfunction

Supports muscle recovery

Enhances libido

Improves bone density

Required for skin, eye, and heart health

Reduces inflammation

Improves sexual well-being

Nourishes the hair, skin, and nails.

It boosts immunity.
4. Pump up stack:
Ginnastic Nutrition launches the best stack for bulking by the name of " Pump Up stack". It combines all the desired weight gainer supplements in one package. This combo includes Whey Protein, Magnesium, Vdox, Mega fish, Sol-D, and Peanut butter (350gm)
Key Benefits:
Increase libido

Increase muscle mass and strength

Improve bone density
5. Fertility Combo:
Fertility Combo is a versatile fertility booster formulated by the health experts of Ginnastic Nutrition. It is a combo of our three most demanding products i.e., Vdox, Rapiten, and SOL-D.
Key benefits:
Improves sexual well-being

Increases energy and stamina

Treats erectile dysfunction

Enhances libido

Boosts immunity

Boosts cognitive awareness
6. Alkar:
Alkar is a fusion of 4 essential nutrients ( L-carnitine, Coenzyme 10, zinc, and vitamin E) in form of a supplement that offers major benefits to improve the overall health of an individual.
Key Benefits:
Convert fat into fuel

Improves fertility

Maximize energy level

Improve cognitive health

Enhance cellular metabolism
Health professionals and fitness experts of Ginnastic Nutrition designed this stack in accordance with the customer's requirements. Now you can avail of this life-changer, tried and tested fertility product at a discounted price.
---